Sports Facility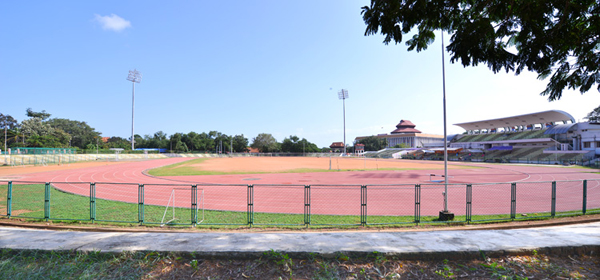 Kariavattom Campus has a playground where students play football, cricket and hockey. Gymnasium and facilities for participating in adventure sports are available in the Department of Physical Education which houses a stadium as well. The above facilities are open to all students without any reservation.
Shuttle court, basket-ball court and facilities for indoor games are also available.
International Stadium for National Games : 35th National Games is conducted in the International Stadium which is constructed in the 50 acres of land owned by University of Kerala at Kariavattom facing National Highway-47. This stadium served as the main venue of the National Games.